Overview
Conventional thin client terminals have the following problems.
Not extensible.
Not responsive because of the narrow bandwidth between the server and the clients.
Server load is very high because all processings are taken place in the server.
MURAKUMO proposes the following new client model which has the following advantages/features
Uses HDD and enables the execution of various kinds of applications.
Runs rich/fat applications in client and reduces server load.
Scalable and cost-effective.
Block diagram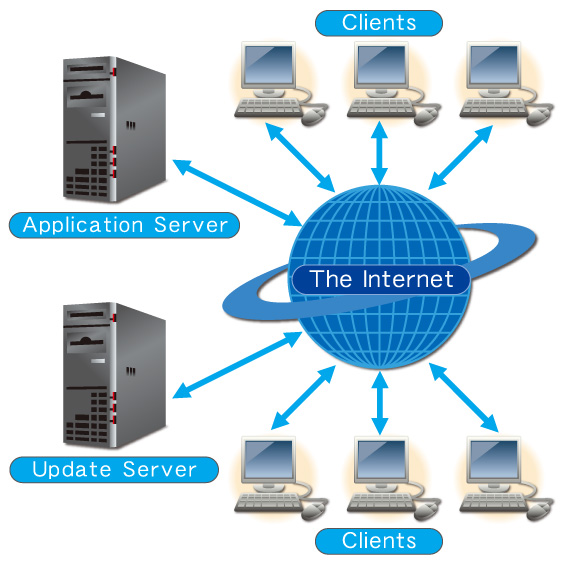 Assumed target fields
Our client model is suitable for any situations where similar operating environment is required such as
Enterprise branches
Kiosk
School/Cram school
Set Top box